ESPN Outside The Lines "Carry On"
Published on Sep 17, 2013
SC (Sports Center) Featured revisits the story of Dartanyon Crockett, Leroy Sutton and former ESPN producer Lisa Fenn, who formed an unlikely family and altered the course of each other's lives.
~~~~~~~~~~~~~~~~~~~~~~~~~~~~~~~~~~~~~~~~~~~~~~~~~~~~
July 2, 2013 – U.S. Paralympic Judo Bronze Medalist Dartanyon Crockett will be featured in an ESPN update this weekend about his heart-warming and uncommon friendship that provided the foundation for his rise from a destitute neighborhood of Cleveland to the elite stage of the Paralympic Games in London.
The 21-minute feature will air at 10 a.m. ET on SportsCenter on Sunday, July 7, on ESPN2. The new feature is one of the longest ever to air on ESPN's flagship news and information program. The feature also will air on "Outside the Lines" on Sunday, July 7, at 9 a.m. on ESPN2. Go to the trailer

When ESPN's Tom Rinaldi profiled Crockett four years ago, he was living in a crack-ridden neighborhood, surviving essentially through high-school wrestling and the extraordinary bond with his best friend, Leroy Sutton. Crockett is legally blind and Sutton had lost his legs in a tragic accident but the two carried each other along.
When your down, when you have nothing left, walk, run, push, climb, fight your way to the top.
After the original feature aired on August 2, 2009, ESPN producer Lisa Fenn received more than 700 emails from people who wanted to help Crockett and Sutton go to college. An invitation also came from the U.S. Olympic Training Center, where Crockett and Sutton, who had proven to be exceptional wrestlers despite their disabilities, were met by coaches looking for Paralympic talent. USA Judo's Director of High Performance Eddie Liddie recruited Crockett and his judo career was on its way.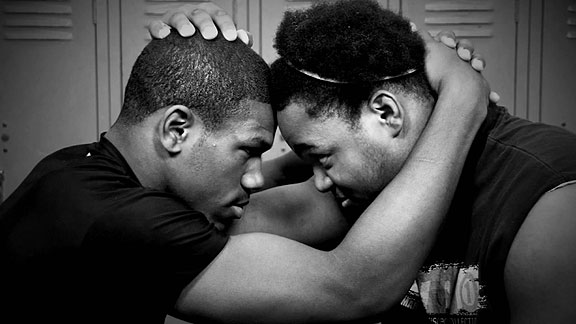 A key storyline of the ESPN piece running this weekend will be about Fenn, who through determination and love ensured that Crockett's and Sutton's success would continue after the story aired. ESPN, in a release today, said that "producers felt the story was worthy of another chapter on three people who entered each other's lives and became the unlikeliest of families."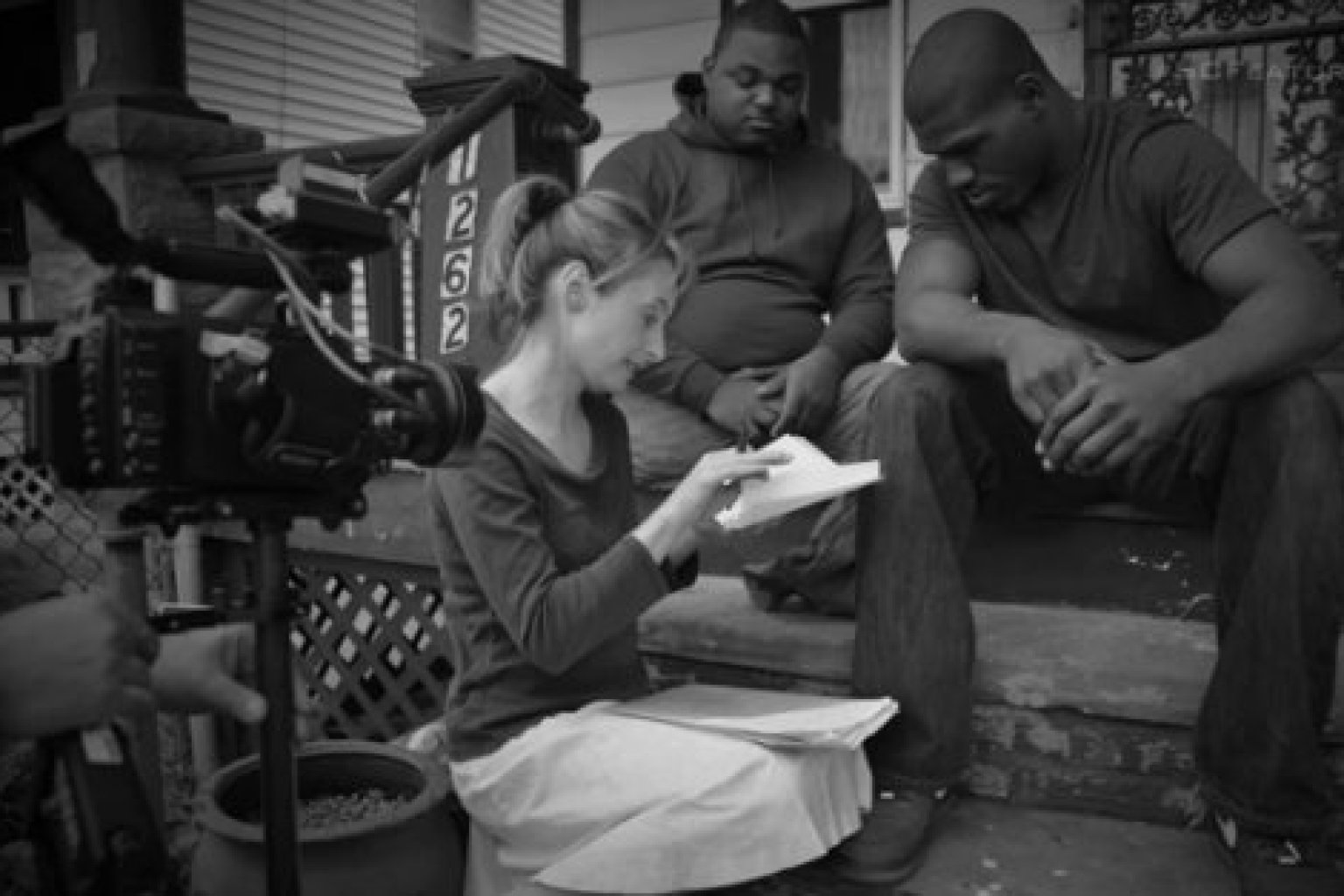 Dartanyon Crockett now lives and trains in Colorado Springs at the U.S. Olympic Training Center under Liddie's coaching. His friend Sutton, now a college student in Phoenix, was in London to cheer him on. Their stories, and their close relationship with Fenn, are documented in the new feature.
In a phone interview today, Crockett described Fenn as a "mother figure" in his life, someone who watched over him without obligation. Of USA Judo's Liddie, Crockett said, "I don't think I would have made it without Ed. As a matter of fact, I know I would not have made it without Ed."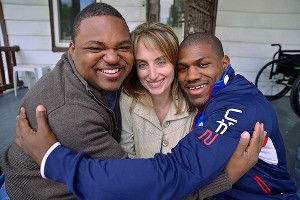 "I know Lisa from her time at ESPN, and I knew she had remained in contact with Leroy and Dartanyon after the story aired back in 2009," said Jose Morales, producer of the new feature for ESPN. "But once I fully understood the depth of their relationship, I felt their journey was worth a follow-up story."
ESPN SportsCenter management had no qualms with the 21-minute length of the feature.
 "We put no restrictions on our producers when it comes to their storytelling projects," said Mark Gross, ESPN senior vice president & executive producer, production. "Whether it's one minute, or 21, the ultimate goal is to present quality, entertaining and informative feature pieces, and we're happy to carve out whatever time it takes to tell the best stories on television."
USA Judo and ESPN
Contact Ernest Pund, USA Judo, 303-817-9847, epund3@gmail.com
Media Contact: Andy Hall, 386-492-2246 or andy.hall@espn.com
SOURCE: teamusa.org