SARAH MENEZES, THE BRAZILIAN JUDO LITTLE GIANT...
Without names like Leandro Guilheiro and Tiago Camilo, there is a heavy responsibility on Sarah Menezes, the only member of the team to win gold medal in London Olympics...
As usual, the light weights go into action on the first day of the competition, with Sarah Menezes as well as Felipe Kitadai @ right, who won the bronze at the 2012 Olympics.
Piauí is preparing to respond to opponents, who certainly studied their strategies. "They are studying me, and I'm studying them. Seeking to vary my workouts I have a defense every time they catch on my kimono, and a counter-attack."
Consecrated in the Olympics, Sarah has not achieved the feat in World. In the 2010 edition, in Tokyo, and in 2011, in Paris, was eliminated in the semifinals and won bronze. This year, after a break in training, during which fat reached four pounds, picked some good results: gold at the Moscow Grand Slam, Grand Slam bronze in Paris and two silvers at the World Masters and World Military.
Besides Sarah, Brazil has four other judokas leading the ranking of their categories:
Mayra Aguiar 2012 Olympic Bronze Medalist
Victor Penalber
Maria Suelen Altheman
Rafael Silva 2012 Olympic Bronze Medalist
Nevertheless, not all consider themselves favorites. "I saw many seeded losing the Olympics. Everybody in Judo will be here trying to win the Gold Medal and become the 2013  World Champion," says Maria Suelen.
SOURCE: estadao.com.br
CLICK HERE LIVE TV: 2013 WORLD CHAMPIONSHIPS Rio de Janeiro, Brazil
CLICK HERE: World Championships Rio TV Time GMT .pdf
CLICK HERE: IJF 2013 World Championship LIVE RESULTS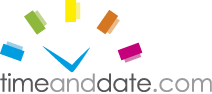 CLICK HERE: The World Clock – Time Zones
Competition Program - Maracanazinho Arena
Monday August 26th
10.00 - 18.30 - Individual competitions (-60 kg, -48 kg)
15.00 - 15.30 - Opening Ceremony
Tuesday August 27th
10.00 - 18.30 - Individual competitions (-66 kg, -52 kg)
Wednesday August 28th
10.00 - 18.30 - Individual competitions (-73 kg, -57 kg)
Thursday August 29th
10.00 - 18.30 - Individual competitions (-81 kg, -63 kg)
Friday August 30th
9.00 - 18.30 - Individual competitions (-90 kg, -70 kg, -78kg)
Saturday August 31st
9.00 - 18.30 - Individual competitions (-100 kg, +100kg, +78 kg)
Draw of the Team Competition (time TBC)
Sunday September 1st
9.00 - 18.30 - Team competitions Men and Women