Arguably, competition at the Senior World Championships in Rio begins today with the draws.
That all goes down Sunday, starting at 1 p.m. EST. Be there. First, find your USA Judo athletes and their divisions on the US ROSTER. Then go to WWW.IPPON.ORG to watch the brackets unfold with the draws. Then head to the International Judo Federation's World Ranking Lists at WWW.IJF.ORG to see who you'll be facing across the mat.
Then, come Monday, and every day of competition after, beginning at 9 a.m. EST, the action really starts – the grips, throws, arm bars, chokes and pins. That's when you tune into WWW.IPPON.TV for the streaming LIVE feed. See the schedule below for the divisions and the U.S. athletes competing in each.
Individual competition at the World Championships, second only to the Olympic Games in prestige and points, runs through Saturday with team competition on Sunday, Sept. 1.
USA Judo's team arrived earlier this week. Some of your favorites took a minute to reflect on the event and their ambitions and preparation.
First time at the Worlds, Colton Brown said: "Yeah, this is my first World Championships. Training leading up to this tournament was great out in San Jose so I'm really excited to just get out there and compete with the best guys in the world. I've been training really hard this summer and my weight is great so I'm just looking forward to getting out there and giving it my all next Friday."
Also from the USA Judo Training Site at San Jose State University Judo, Olympic Bronze Medalist Marti Malloy is in Rio as a veteran of this ultimate competition: "Being here in Rio for my 5th World Championship Team is particularly special for me this time as I made my very first World Team in 2007, also in Rio. It feels like things have come full circle for me and I am in a place as a fighter that I have never been before. My preparation all year has been ideal and i have managed to stay healthy throughout it all. I have been highly anticipating this event and know that I have my work cut out for me. But I am confident that I am ready to fulfill some lifelong goals of mine here in Brazil."
Hannah Martin finds herself at the Worlds having been on a roll in recent months, climbing a number of podiums for medals: "Basically, the focus is judo, judo and more judo. I've realized that the more judo I do, the more confident I become when I go to competitions. This is my first World Championships, so I am excited to FINALLY to be able to compete here!"
Watch them all at WWW.IPPON.TV .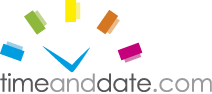 CLICK HERE: The World Clock – Time Zones
The schedule runs as follows with U.S. athletes listed:
Sunday, Aug. 25
DRAWS  at 1 p.m. EST.
Monday, Aug. 26
Mens 60 kg.             Nicholas Kossor, Jason Morris Judo/NYAC, Genville, NY
Womens 48 kg.       Alexa Liddie, USA Judo Training Site, Olympic Training Center,                                                                        Colorado Springs, CO
Tuesday, Aug. 27
Men 66 kg.               Brad Bolen, Jason Morris Judo/NYAC, Genville, NY
Women 52 kg.          Angelica Delgado, USA Judo Training Site, Ki-Itsu-Sai, Coconut                                                                              Creek, FL
Wednesday, Aug. 28
Men 73 kg.               Nicholas Delpopolo, Budokan Judo Club, Miami, FL
Women 57 kg           Hana Carmichael, USA Judo Training Site, Pedro's Judo                                                                                           Center/NYAC, Wakefield, MA
                                Marti Malloy, USA Judo Training Site, San Jose State University                                                                        Judo/NYAC, San Jose, CA
Thursday, Aug 29
Men 81 kg.                Travis Stevens, USA Judo Training Site, Pedro's Judo                                                                                          Center/NYAC, Wakefield, MA
Women 63 kg.          Hannah Martin, Jason Morris Judo/NYAC, Genville, NY
Friday, Aug 30
Men 90 kg.               Jacob Larsen, USA Judo Training Site, BJTC/OTC, Colorado Springs, CO
Women 70 kg.          Kathleen Sell, USA Judo Training Site, Olympic Training Center,                                                                       Colorado Springs, CO
Women 78 kg.          Samantha Bleier, USA Judo Training Site, Olympic Training Center,                                                                       Colorado Springs, CO
Saturday, Aug 31
Men 100 kg.              Myles Porter, USA Judo Training Site, Olympic Training                                                                                   Center/NYAC, Colorado Springs, CO
Men +100 kg
Women +78 kg
Sunday, Sept 1
Team Competition
SENIOR WORLD CHAMPIONSHIP - RIO 2013 - U.S. ROSTER 
| | | |
| --- | --- | --- |
| MALE |   |   |
|   |   |   |
| KOSSOR, Nicholas | 60 kg | Jason Morris Judo/NYAC, Genville, NY |
| BOLEN, Bradford | 66 kg | Jason Morris Judo/NYAC, Genville, NY |
| DELPOPOLO, Nicholas | 73 kg | Budokan Judo Club, Miami, FL |
| FERNANDEZ, Jonathan | 81 kg | Baragua Judo Kai, Miami, FL |
| STEVENS, Travis | 81 kg | USA Judo Training Site, Pedro's Judo Center/NYAC, Wakefield, MA |
| BROWN, Colton | 90 kg | USA Judo Training Site, San Jose State University Judo, San Jose, CA |
| LARSEN, Jacob | 90 kg | USA Judo Training Site, BJTC/OTC, Colorado Springs, CO |
| PORTER, Myles | 100 kg | USA Judo Training Site, Olympic Training Center/NYAC, Colorado Springs, CO |
|   |   |   |
| FEMALE |   |   |
|   |   |   |
| LIDDIE, Alexa | 48 kg | USA Judo Training Site, Olympic Training Center, Colorado Springs, CO |
| DELGADO, Angelica | 52 kg | USA Judo Training Site, Ki-Itsu-Sai, Coconut Creek, FL |
| CARMICHAEL, Hana | 57 kg | USA Judo Training Site, Pedro's Judo Center/NYAC, Wakefield, MA |
| MALLOY, Marti | 57 kg | USA Judo Training Site, San Jose State University Judo/NYAC, San Jose, CA |
| MARTIN, Hannah | 63 kg | Jason Morris Judo/NYAC, Genville, NY |
| SELL, Kathleen | 70 kg | USA Judo Training Site, Olympic Training Center, Colorado Springs, CO |
| BLEIER, Samantha | 78 kg | USA Judo Training Site, Olympic Training Center, Colorado Springs, C |