Blind Judo Foundation

 Judokas benefit from participation in sanctioned Judo tournaments to gain experience, points, recognition, ranking and qualification to participate in national and international events on their journey in becoming an elite athlete and potential member of the US Paralympic Judo Team. Following are two such candidates on the 2016 road to Rio de Janeiro.
Two blind Judokas (Judo athletes), Christopher Jones and Michael Larsen will be representing their home Dojo, Cahill's Judo Academy located in San Bruno, CA and the Blind Judo Foundation at the Masters International Visually Impaired Judo Championships in Virginia Beach, VA this April.
Michael Larsen is 33 years old and started Judo at the young age of 8. Mike was born visually impaired and at the early age of 6 started losing his hearing due to ear infections of which surgery could not resolve.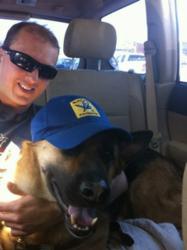 Mike was first introduced to Judo at his local YMCA. His first match was at a Braille Institute Judo Tournament and life has not been the same since. Judo has been his sanctuary helping him to build confidence and enhance his independence.
According to Mike, "being blind and deaf is an advantage on the mat because I can tune out all noise and distractions. I need to focus on my techniques." He goes on to say "however, the disadvantage is being coached while on the mat" and not being able to hear the Coach.
Mike's commitment to Judo is contagious. He is a ferocious competitor and is committed to his childhood dream of one day making the US Paralympic Judo Team and representing the USA on the world stage.
~~~~~~~~~~~~~~~~~~~~~~~~~~~~~~~~~~~~~~~~~~~~~~~~~~~~~~~~~~~~~~
"There are only two ways to live your life. One is as though nothing is a miracle. The other is as though everything is a miracle"...Albert Einstein
~~~~~~~~~~~~~~~~~~~~~~~~~~~~~~~~~~~~~~~~~~~~~~~~~~~~~~~~~~~~~~~~~~~~~~~~~~~~~~~~~~~~
Another fierce and dedicated competitor that trains at Cahill's Judo Academy is Christopher (Chris) Jones. Chris is a 27 year old visually impaired Judoka with sustained color blindness, nearsightedness and severe light sensitivity.
These inconveniences have not dampened Chris' love and commitment to the sport of Judo. With only 5 years under his belt since starting Judo, Chris is dedicated, determined and oriented in becoming an elite member of the 2016 US Paralympic Judo Team.
These are admirable sights and starts with establishing a goal, creating a positive attitude and willingness to compete at sanctioned tournaments like the upcoming International Masters Judo Championships in Virginia Beach.
Training at Cahill's Judo Academy, Chris rides a bus in the east-Bay of San Francisco to the BART Station which takes him to San Bruno in the west-Bay and then he walks approximately one mile to the Academy. Imagine the commitment to just get to and from Cahill's 2 – 3 times per week?
That's what is called dedication and determination. Chris knows what it will take but also knows there is no guarantee of obtaining his 2016 Goal to represent America on the world stage in Rio de Janeiro.
The Blind Judo Foundation is a nonprofit 501(c) (3) organization committed to empowering the blind and visually impaired like Michael and Christopher through the sport of Judo. The Foundation introduces children, young adults along with our blind and visually impaired military men and women to the life inspiring sport of Judo.
You can help empower a blind individual and make difference in their life with your tax exempt donation. Any questions or to learn more please contact Ron C. Peck, CFO & Co-Founder at roncpeck(at)blindjudofoundation(dot)org or 425-444-8256
SOURCE: prweb.com